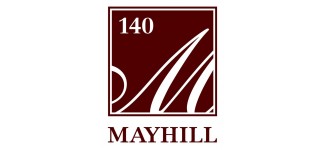 Your Review
Submit a Review

Resident Reviews
Good Location, Clean
|

Recommended: Yes
Safe and secure|Recommended: YesThe rent is expensive but you get a lot back in safety, parking, and maintenance. I glady pay this every month knowing I can sleep soundly at the thought of the security in this complex.
Perfect |Recommended: YesGreat place to relax after months of being on the road. I look forward to coming home. Very clean setting and professional polite staff. I just wish there was trash rooms... It's a long walk to dumpster.
1 On My List|Recommended: YesI am currently in the beginning stages of my apartment search and came across your property via this website online. On a whim headed straight to the leasing office and was warmly received by Stacy. She took the time to graciously answer all my questions while giving a full tour of the property. Stacy was gracious helpful and attentive. The property was amazing with very nice finishes and high ceilings which gives the appearance the apartment is larger than it actually is. 140 Mayhill has a left a lasting impression that other properties are simply not matching in quality and customer service. Off street indoor parking, controlled access, lots of storage space. Will definitely be back to sign a lease. Thank you again Stacy
Home Sweet Home|Recommended: YesI finally found a place at 140Mayhill in Saddle Brook that meets all my expectations from modern amenities, convenience, central location, route 46, route 80, turnpike, buses, route 22, Market street has everything, safety, great parking, awesome schools and wonderful staff I first met with Jennie who was friendly and knowledgeable about 140Mayhill. After signing my lease, I was suppose to move in January 14th but had to postpone my move in date to February 1st due to my job. I received a call from Tia following up on my January 14th move in date she was so pleasant and courteous Her tone of voice was so pleasant, along with her professionalism and questions to make sure I was at all comfort meant a lot to me. Moving is never an easy transition let alone looking for a place to call home. After speaking with Tia, it was a boost of additional excitement to move in I have had my eyes on 140Mayhill for over 1 year, but had to wait before I made a move. Thank Tia for the call
140 Mayhill|Recommended: YesI would say that 140 Mayhill is a wonderful place to live. It has all the modern amenities one would want in an apartment home.
Best Apartment Building Around|Recommended: YesI found 140 Mayhill to be an outstanding place to live. The property is very well maintained, neighbors were great, and Tia in the office was always very helpful and pleasant. I had 2 maintenance problems in 18 months and both were resolved immediately. The staff is quite positive and friendly. I highly recommend 140 Mayhill
Its beautiful perfect place to live|Recommended: Yesquiet and peaceful
Good Rentals for professional couples|Recommended: YesBest part is the indoor parking garage, plus great maintenance service, very quick. I had to move because of job relocation purposes. Overall me, my wife and my newborn had a peaceful 1 year lease.
Great Place |Recommended: YesGreat, clean, safe environment . The grounds and hallways are always clean . The management and maintenance staff are both a delight. Tia, the property manager is a doll, there is no problem too big or small for her to handle. I ve lived here almost two years and haven t had a issue .
My perfect home:)|Recommended: YesI LOVE MY HOME! It s everything I always wanted! Spacious! Clean and beautiful! High ceilings, white walls, beautiful cabinets, great appliances, beautiful floors! I walked in the very first time and new it was it! No need to look anywhere else. I barely ever hear my neighbors and I feel safe in my home. Love the parking deck and the grounds. The property manger is a doll and the maintenance staff is always available and so nice! - 5 stars so far!
Great Place to live|Recommended: YesA great place to live because Tia made the process so easy. Parking is a little interesting as tenants get very territorial over their spot. A lot of non-permitted cars are parking at night and I have found an entire level full at times, but only on a Friday Saturday night. Spots are numbered and they should have assigned parking at this price point. Finishes in apartment are great. Kitchen is fantastic and I really love the space overall.
Wonderful management and maintenance|Recommended: Yeslove it...feel safe and comfortable and neighbors are great!
Fabulous Community|Recommended: YesI would say it is a modern, comfortable and beautiful building. The apartments are spacious with high ceilings, well insulated and sheltered from outside noise. The maintenance is impeccable. It is quiet as a remote location then you drive two blocks and find all the conveniences at your finger tips. Excellent community for anyone at any age.
I couldn't be happier here!|Recommended: YesIt's like living at a hotel.