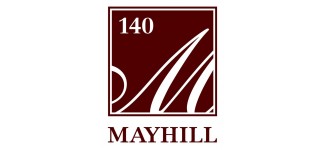 Your Review
Submit a Review

Resident Reviews
New to town
|

Recommended: Yes
Amazing
|Recommended: Yes
This is a wonderful place to live. The grounds and building are well cared for and the maintenance staff is superb. The office manager makes it really feel like a community. She goes out of her way to set up community events and to bring residents together. It is truly a great place for all families, couples, and more.
Thank you, Stephanie, for taking the time to post and give us a 5 Star Review! Stacey is really so wonderful, we agree. Best wishes and Happy New Year, from the entire staff at 140 Mayhill & the Value Companies
Excellent place to live
|Recommended: Yes
Excellent place to live Parking is available, with a covered walkway directly into the bullding. Maintenance staff is helpful and very responsive to any requests. Stacey is very helpful as well. I would highly recommend anyone looking for a place to live
Dear Royce, Thank you for taking the time to post a review and giving us the 5 Star rating! Our amazing staff loves having happy residents like you, and we wish you many years of continued happiness at our 140 Mayhill.
Best place to make it your home
|Recommended: Yes
We are so happy here. We cannot think of one thing we would change. We feel safe, and it is such a beautiful place, everything is so well maintained. Everyone is so nice, We love Stacey, rentals manager, so sweet and ready to assist you with whatever is your need We made an excellent choice
Dear Antonia, Thank you for your awesome 5 Star review! We love happy residents like you. Thank you for taking the time to post and we hope to see you at the BBQ next week. Best regards from the entire staff at 140 Mayhill and the Value Management Team
Excellent
|Recommended: Yes
Great Location, fast time maintenance service, and pet friendly.
Dear Jieun, thank you for taking the time to post a 4 Star Review for 140 Mayhill. We appreciate that you recommend us to others! Have a fabulous Summer. Best from the entire staff at 140 Mayhill and Value Management
I am very comfortable and happy here. Only thing missing is a pool
|Recommended: Yes
Secure, comfortable, quiet
Hello Janice, Thank you for taking the time write your review. We may be missing a pool for you, but we do have great amenities far superior to other rental communities in the area! Assigned garage parking, community room with catering kitchen, BBQ Patio, and our forever-growing fitness center- with a Peloton Bicycle are all there for you to enjoy. Best wishes for a Happy 2018 from 140 Mayhill and Value Management Team
The property is beautiful and well kept--inside and out
|Recommended: Yes
It is a peaceful place to live--similar to a room in a luxury hotel.
Dear Marie, Thank you for your review- we take pride in keeping our community beautiful and peaceful! I will happily share this with everyone at 140 Mayhill who works hard to make this all happen.
Awesome Apartment|Recommended: YesAwesome Apartment
I love living here. Very few issues with this apartment. |Recommended: YesI love living here simply for the fact that I rarely have to submit a work order. I currently work at an apartment complex and get calls for more work orders a week than I can count on my fingers.The maintenance men are the best guys around and Stacey in the office is such a sweetheart I never have any noise complaints, never have any issues with my neighbors, I love it This place really feels like home and is definitely worth the price
Great Apartment Living|Recommended: YesThis is a great complex to live in. Amenities are all clean and very up to date. Parking availability is great, especially it being covered, helps a lot during snow storms. Grounds are all upkept with cleaning crew in the hallways and landscapers outside. Not a lot of noise can be heard from neighbors, the only noise is the lovely sound of Route 80 from the balcony. Very calm and quiet place to live
The property was the best community I've ever lived in.|Recommended: YesIt is great to live here. Convenient gym club room, safe reliable mail package room, trustworthy neighbors safe environment , covered parking no snow on car , clean, reminds me of a luxury 5 star hotel. I lived in the back by the train it is something you get used to and its very tolerable. I lived on the 1st floor only noise complaint is 2 dogs that lived above me I could hear them running and barking a lot . Overall, I really wish I didn't have to move for a new job offer I fell in love with the apartment layout especially the big bathroom .
Would recommend to anyone thinking about renting in Saddle Brook. Great place, very quiet.|Recommended: YesStacey was very accommodating and a very nice woman Maintenance guys were great also.
The property is very well kept.|Recommended: YesA great place to live wherther you are retired, a young couple looking for a start or a married couple like my wife to settle down after owning a home after 26 years. A very respectable place to live Thank you
Perfect place for me to live|Recommended: YesI've been at 140 Mayhill for just under a year now. I have the split bedroom floor plan 2 bedrooms which is perfect for my son and I. Also brought the dog along, since this is one of only a few apartment complexes in the area that allow dogs. The leasing manager, Stacey, is very helpful and friendly. She's always available to speak with and I know I can go to her if I ever have any concerns. The maintenance is top notch. The issues I've had were all handled quickly. The other tenants I see are all mostly friendly, no problems with loud music or loud talking. Everyone seems to respect each others space. The apartment itself is very nice, big rooms and a balcony right off the living room. In unit laundry is a HUGE plus All in all, I am very happy I chose 140Mayhill to be my home.
One of the best places I have lived in so far|Recommended: YesI moved into the building in May of 2016 -- about 8 months ago. Since I have moved in, I have had a wonderful time. I was a little iffy about moving all the way to Saddle Brook but the staff here has been wonderful. The agent manager I met with Stacey has gone above and beyond since I moved into the property. She and the building were accommodating from the start and I really appreciate it. The maintenance is super quick and friendly with any issues I have had. The turn around time was within 24 hours some same day . There have been some minor issues but they were taken care of very quickly. One time there was an issue with one of my packages and Stacey handled the situation personally and everything worked out. The apartment itself is very solid and spacious. As other reviewers stated, there is a train that runs through here but I barely hear it first floor . I highly recommend this location to anyone who wants to join a great community.